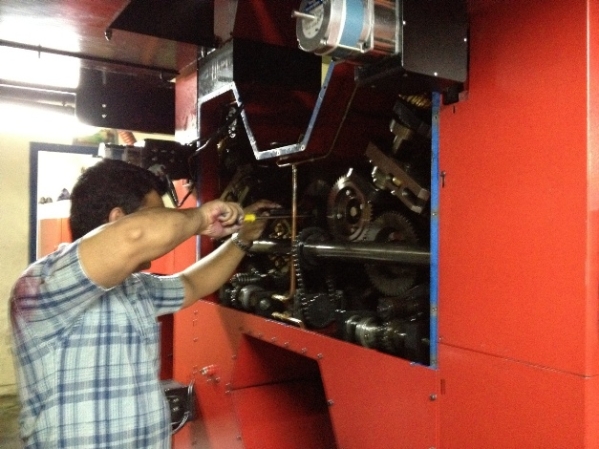 Repair of Printing Equipments
Global Graphics INT Technical Department provide repair facilities after sale new and pre-owned equipments in printing industry needs. The company provides these services in middle east.
No job is too big or too small.
We offer repair service to along with related equipments.
a.  Web offset (Heatset and Coldset printing plants)
b.  CTcP (Conventional CTP)
c.  Digital press
d.  Post presses
Our qualifications include actual press operation experiences. Inspection / Consultation / Training/ Breakdown Repair/ Complete Overhaul/ Perfect Parts Replacement and System Modification.
Our experienced & Authorized Services Engineers have complete diagnostic capabilities to assist raising in-plant production and quality..
Our team is expert in assessing a customer's needs, and responding accordingly to avoid a major break down and down time for smooth and timely production.