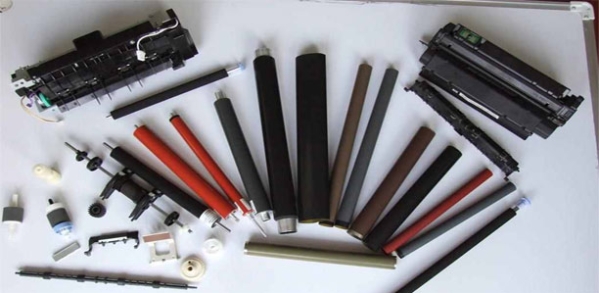 Spare parts Supply
When you buy any equipment, normally one of the questions asked to the sales person is "What is the Service Support" provided by the company.
Today the brand image or market demand rides not only the quality of the product but on the quality of service support too. Service support is critical in Printing industries. In all cases the response time and availability of the spares become critical. In all cases corporate installations demanding onsite support coupled with critical down time service level measurements have pushed the suppliers to set up an efficient spare parts supply chain.
It is not enough to have the engineer attending to or being available at site, the required spare parts need to be available. The site engineer most often is able to perform diagnostic functions and report back to the service team. The service support team would then escalate the matters to the technical experts who get involved in solving the problem. All of the coordination and problem solving along with logistics arrangements is required to happen in a matter of hours. Such tight performance levels are documented in the service agreements and in most cases 99% up times are required to be committed by the company supplying the equipment.
In most cases the essential spare parts are kept in stock at the country level based on the number of installations or volumes of sale under each category of product. In case of non availability the parts are called for an urgent basis from a regional distribution center normally available at a regional level servicing a continent and flown down on urgent courier mode.
In all cases ensuring minimum down time is the key factor that drives the spare parts process which involves logistics service providers, warehouses, customer service teams and technical teams to ensure customer satisfaction.