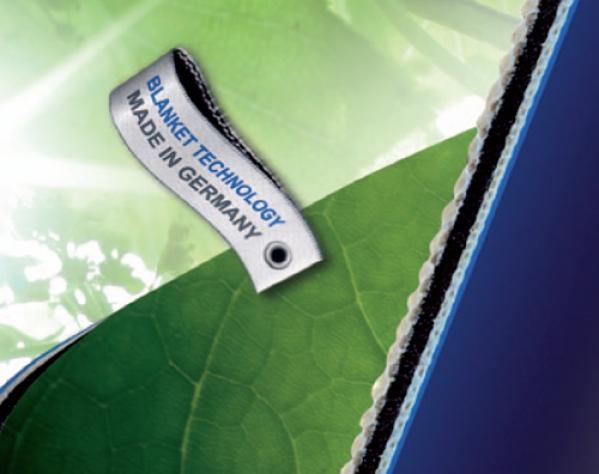 Blankets by ContiTech Elastomer-Beschichtungen GmbH
ContiTech is aware of its responsibility – the responsibility to increase the value of our company, but also to maintain and improve the living conditions of us all. This is the objective of our research, developments and production.
Commitment to quality and environmental protection has a long tradition at ContiTech. The quality and environmental concepts were laid down by Continental AG, the parent corporation, in its corporate guidelines, which are now referred to as BASICS, already at the beginning of the 1990s. Quality and environmental protection have also been a priority of the Executive Board of Continental AG ever since.
Compressible Printing Blankets
Innovative Offset Printing Blankets for about one hundred years…
As a world's leading producer of compressible precision printing blankets – we are developing and manufacturing the CONTI-AIR® and PHOENIX Xtra Blankets series offset printing blankets
Our innovative printing blankets have been part of the progress of offset printing for about one hundred years now and are held in high esteem by printers, the graphics trade and machine manufacturers.
Our complete range of compressible printing blankets covers all application areas in sheet and web offset. From sheetfed over heat- and cold set through to metal printing.
Our Printing Blanket Series
1. CONTI-AIR®
2. PHOENIX Xtra Blankets