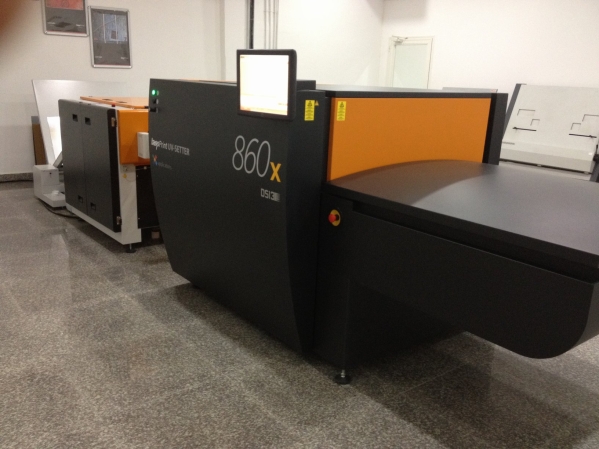 Global Graphics INT announced their third installation of BasysPrint UV Setter in Kuwait, the UV Setter 863x from the inventor and a renowned manufacture of UV-CTcP, the BasysPrint, a division of Xeikon NV. The BasysPrint UV-Setter 863x are multi-functionality and high productivity machines and has been offering internationally proven systems for the digital exposure of conventional UV printing plates.
German Press Company W.L.L. for Printing & Packaging is one of the recognized printing press companies in Kuwait. The company is distinguished in its field through its dedication to quality by setting standards in areas of innovative design, customer satisfaction, punctuality and top of that line processing of their jobs in the highest standards. The general Manager of German Press Company, Huzefa E. Petladi said, "Now we are one step forward in all means and more professional by achieving a unique machine like BasysPrint UV-Setter 863x. We are confident that we can attain the goal with maximum productivity and excellent quality".
Ayman Abou El-Farag, the General Manager of Global Graphics INT said, "The BasysPrint UV-Setters technology will deliver higher levels of productivity and flexibility for optimum quality digital imaging of offset printing plates. This ensures a customer's investment is always secured and they can experience significant improvements in both productivity and profitability".