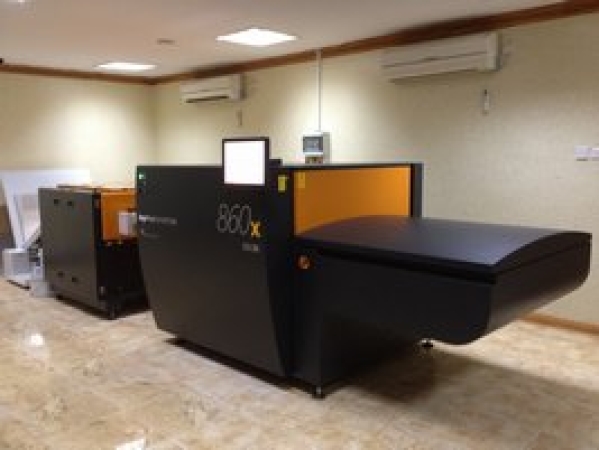 Global Graphics INT, one of the leading art suppliers and the exclusive basysPrint dealer in Kuwait, announces the installation of basysPrint UV-Setter 863x at Greenland Printing Press, Kuwait. The basysPrint, a division of Xeikon NV is the inventor of UV-CtP with an unsurpassed exposure quality.
Greenland Printing Press is well known name in Kuwait printing market for all kind of printing works by its superior printing quality, timeliness and customer service. The press manager Abdel El Nasser said "Our approach is to develop solutions that will secure the faith and to give maximum work quality for our customers' businesses. We have the certainty to achieve our aim with the help of this new installation of basysPrint UV-Setter 863x machine by using conventional and UV plates that gives us the freedom to use all plate brands available in the market without any monopoly from any suppliers. We also trust and appreciate the after sales service and dedication in customer service which Global Graphics providing to us".
Ayman Abou El-Farag, the General Manager of Global Graphics INT said"We assure the maximum fulfillment and service assistance to our customers. Our particularly trained engineering team will focus on providing training at customer's premises, after sales service and technical assistance. By basysPrint UV-Setter Series 460x and Series 860x the customer can guarantee more productivity and they will receive the highest standards of improved quality and flexibility in production".